Personalized Yoga Instruction
Take charge of your health with private 1-on-1 yoga classes and customized instruction. 
Herbal Supplements & Bath Salts
Natural herbal supplements and bath salts that enhance your health and wellness. 
Enjoy yoga classes for all levels from the comfort of your home or studio. 
Private Yoga & Herbal Remedies
You can enjoy physical, mental, and spiritual wellness. We are here to help. Our private yoga classes, essential oils, herbal teas and herbal bath salts are among the many services to help you reach your goals.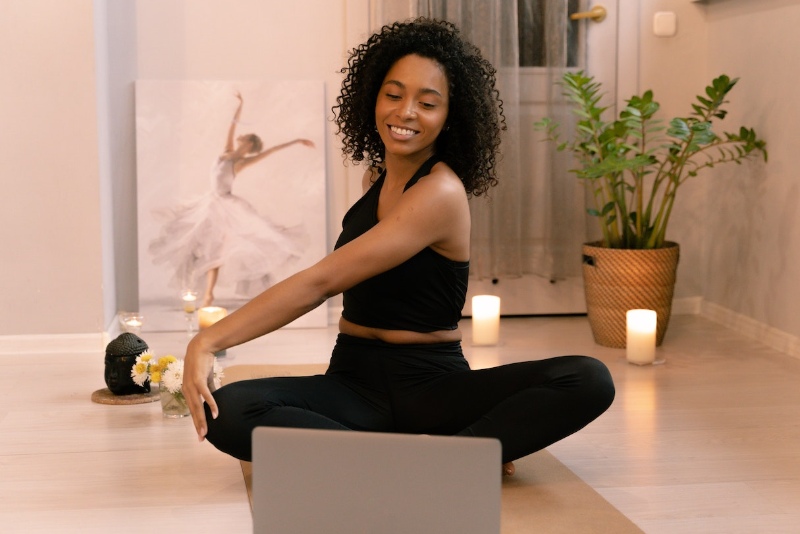 Satisfied Corporate Clients + Publications
Customized Wellness Products + Private Yoga Classes
With the help of the wellness specialists at Deeply Rooted Wellness + Yoga, you can take charge of your health and enjoy lasting results! We understand that wellness is more than just physical fitness. Our services are crafted to help you feel your best in mind, body, and spirit.
Deeply Rooted Wellness + Yoga offers many tools for healing and services and products geared towards wellness. Our services include:
Customized in-home and online yoga classes
Customized herbal teas for wellness
Customized essential oil therapy (aromatherapy)
Guided meditation
Group nature excursions including hiking, cycling, kayaking, and more
Private and group spiritual experiences
Consultations with a nutritionist and customized meal plans
Dynamic and engaging workouts with a personal trainer
Discover your next favorite essential oil blend or herbal tea in our online store.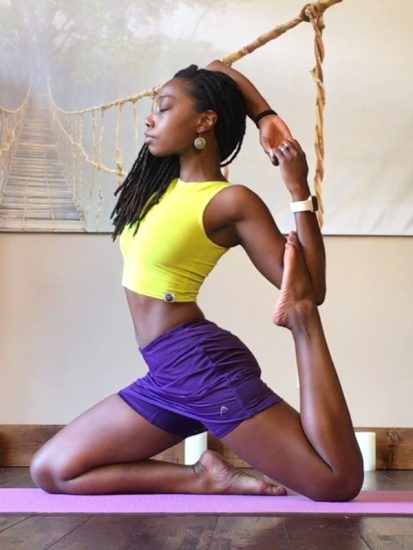 Deeply Rooted is a woman-owned, black owned business that values inclusivity and diversity. We believe that everyone deserves access to resources that support their journey towards wellness, no matter their age, size, race, gender expression, sexual orientation, religion/creed, national origin, or ability. Our mission is to empower individuals to take control of their health and well-being through personalized and holistic approaches.
At Deeply Rooted, we understand that wellness is not a one-size-fits-all solution, which is why we have a team of trained wellness experts who are committed to working with you to meet your goals. When you work with us, you can expect a personalized experience that is tailored to your unique needs and goals. We take the time to get to know you, your lifestyle, and your health history, so that we can develop a customized plan that works for you. Whether you are looking to improve your fitness, manage a chronic condition, or simply live a healthier lifestyle, we are here to support you every step of the way.
What Our Clients Are Saying
Erica was such a generous and thoughtful instructor. She frequently checked in to make sure the practice was working well for us, offered specific modifications based on our personal needs and limitations, and had such a kind, open, caring presence throughout. I look forward to moving with her again in the future.
The owner, Erica, prepared for me her own custom blend to help relax me through my pregnancy and with a ton of pregnancy symptoms. The tea I received smelled, looked, and tasted divine. This lady knows her stuff and I will order from her every time!
My husband and I thoroughly enjoyed our online yoga massage session! It was amazing! The instruction was so excellent we forgot we were taking an online class!