Every phase of your pregnancy requires a different kind of care! Allow prenatal yoga and postnatal yoga to support you as you experience changes in your body, mind and lifestyle.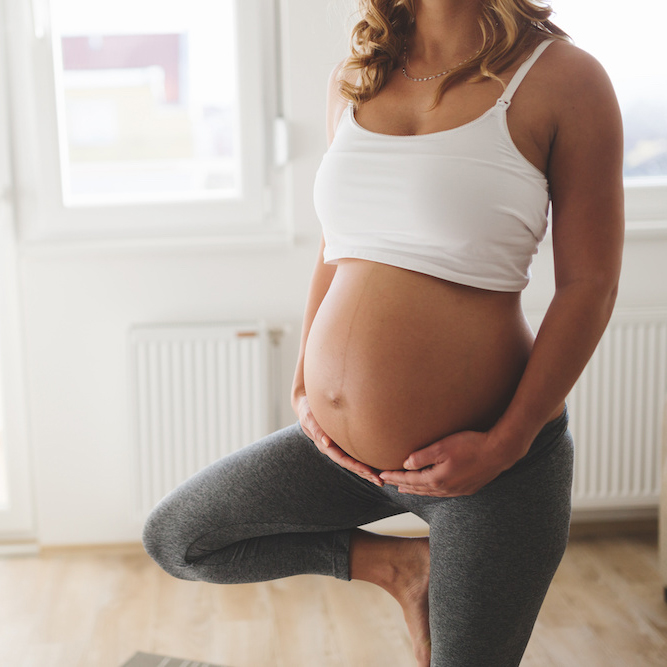 Perinatal yoga includes prenatal and postnatal yoga. Each trimester and phase of your postpartum journey benefits from a unique approach to the body, nervous system and mind. Private yoga classes empower you to make the most of each phase! These one-on-one yoga classes are a terrific way to prepare for birth, expedite recovery, and adjust to the changes that arise.
Classes are trauma-informed and appropriate for mothers navigating perinatal and postpartum depression and anxiety.
Benefits of private prenatal yoga
one-on-one guidance for your unique body and needs
flexible scheduling
contributes to shorter, less painful labor
reduces edema
helps to regulate high blood pressure, relieves varicose veins
increases energy
learn to use the breath to ease discomfort and anxious feelings
reduces musculoskeletal pain and duress
facilitates mental focus to cope throughout labor / surgery
reduces symptoms of stress
helps to balance emotions
Benefits of private postnatal yoga
facilitates recovery including structural and abdominal restoration
promotes healing of pelvic floor
alleviates muscle strain due to childcare activities
reduces neck, shoulder and pain pain
helps to balance emotions and responses to stress
tones muscles
Let's get started 
Book your Private Yoga Prep Call or email erica@deeplyrootedwellness.com to get started.
Once we assure a mutually good fit, you will receive a link to schedule your private class. Virtual and in-person sessions available at teacher's discretion.
For virtual sessions, you will be able to choose between three pricing options.
Single Session $90
4 Classes per month $280 ($70 each)
8 Classes per month $480 ($60 each)
In-person pricing varies based on location and availability. You will discuss these details during your Private Yoga Prep Call.
In-person classes currently serving Conyers, Covington, Social Circle, Lithonia, Porterdale, Oxford, Mansfield and Newborn, Georgia.
Learn more about Erica Rascon, founder and lead perinatal yoga teacher at Deeply Rooted Wellness + Yoga.