We now offer custom and proprietary herbal teas in our Etsy shop.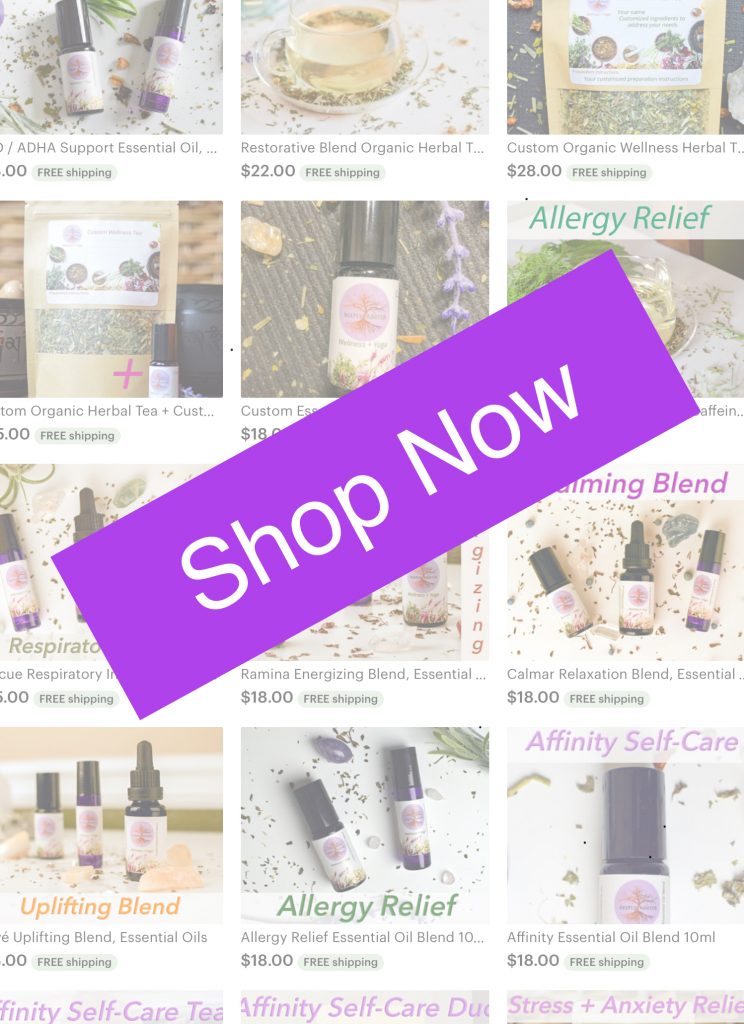 Herbal teas provide a range of benefits for our bodies. These plant-based, caffeine-free teas harness the power of nutrients, minerals, and other vital ingredients to service every system of our body.
All of our bodies' systems– immune, digestive, respiratory, nervous, lymphatic, circulatory and seven others–can receive the nourishing benefits of herbs. Herbal teas have been used for millennia to support, repair, and strengthen our bodies.
Boxed teas from the store may offer key herbal ingredients. Unfortunately, they are often of poor quality and questionable origin. These teas are also incapable of addressing the complex needs of your unique body because they are mass produced.
But personalized herbal teas for wellness are crafted with your needs in mind.
During your one-on-one consultation, you will have an opportunity to share your area of concern with our Master Herbalist. You will also be asked to present other relevant information about your health. This way, she can screen potential ingredients for allergens and other contraindications.
Ordering a custom herbal tea for wellness is an easy 4 step process:
First, submit your order for a custom wellness tea.
Next, complete and submit the Custom Wellness Tea Questionnaire that details your health concerns, contraindications, and preferences.
You will then have a consultation with the Master Herbalist. She will present a list of ingredients for your review. Share this list with your healthcare professional if you wish. You can request changes if needed.
Finally, the Master Herbalist will craft your custom tea and send it to you.
Click on either image to purchase. You will be redirected to our online store.