Private yoga classes are ideal for students of all ability levels. One-on-one attention can help you:
develop strength
improve flexibility
facilitate weight loss
promote restful sleep
decrease physical and mental stress
instill body alignment tips for a safe practice
The Disadvantages of Group Yoga Classes
Group classes cannot be personalized to the same degree as one-on-one sessions. In a group class, the teacher's attention is divided. The class format must conform to what's on the schedule rather than what you need as an individual. Additionally, group classes may not fit into your busy lifestyle.
Group classes may also come with inevitable social pressure. In group classes, students are likely to compare themselves to others, or feel motivated to "perform" rather than move intuitively and safely.
Private Yoga: Ideal for All Students
Private yoga sessions begin with a free consultation. Then your yoga teacher will work with you to create a practice that integrates mind, body and spirit. Your class will fit your schedule, your current ability level, and your aspirations. We are currently offer in-home private yoga in Covington, Conyers and surrounding southeast metro Atlanta cities.
Each 1-hour private yoga class comes with the following: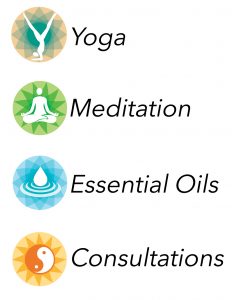 Let's Get Started!
On a case-by-case basis, Deeply Rooted Wellness + Yoga teachers are available for in-home private yoga sessions. This is solely at the discretion of the organization. Teachers are often available for private yoga sessions in southeast metro Atlanta areas including but not limited to Covington, Conyers, Madison, Lithonia, and Social Circle.
Book your Private Yoga Prep Call.
Once we ensure a mutually good fit, you'll receive a link to book your private class(es).
You will be able to choose from any of the pricing options below.

Single In-Home Private Yoga Class: $110

4 In-Home Private Yoga Classes: $95 per class. 4-class contract.

8 In-Home Private Yoga Classes: $85 per class. 8- class contract.