We proudly offer custom and proprietary essential oils through our online Etsy shop.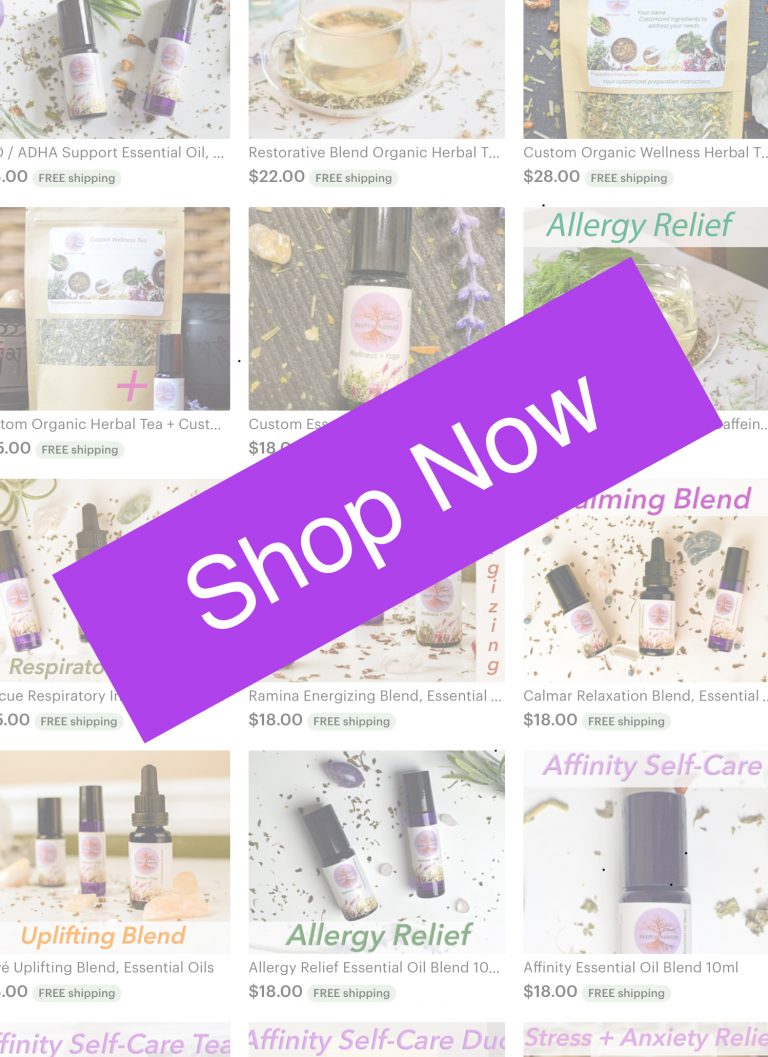 For thousands of years, humans have relied on essential oils for their powerful impact on our bodies' systems. The limbic system– which is know to influence mood, emotions, hormones, blood pressure, and heart rate–has been a central focus in aromatherapy. Yet all of our bodies' systems– immune, digestive, respiratory, nervous, lymphatic, circulatory and six others–can receive the benefits of essential oils.
Deeply Rooted Wellness + Yoga offers high quality, pure therapeutic grade essential oils that exceed international organic certifications. We source our essential oils from plants grown in their native environments under strict purity guidelines. You may choose between a standard translucent bottle or a biophotonic glass bottle for your essential oils. Learn more about the benefits of biophotonic glass.
Custom essential oil blends allow you to personalize your wellness experience.
Discover the Benefits of Custom Essential Oil Blends
Ordering a custom essential oil blend is a simple process.
First, place your order for a custom essential oil.
Next, fill out the Custom Essential Oils Questionnaire that details your health concerns, contraindications, and preferences. Once complete, it will be sent to our Certified Aromatherapy Health Practitioner (CAHP).
Our CAHP will then contact you for a consultation and present a list of ingredients for your review. This is your opportunity to discuss the ingredients with your healthcare professional. You can request changes if needed.
Finally, the aromatherapist will craft your custom essential oil blend and mail it to you!
Click either image below to purchase. You will be redirected to our online store.