Private yoga classes in a studio setting are ideal for students of all ability levels. The DRWY yoga studio is a great way to step outside of your normal routine, away from the distractions at home, and really focus on your wellbeing.
One-on-one attention can help you:
develop strength
improve flexibility
facilitate weight loss
promote easier respiration
instill body alignment tips for a safe practice
The Disadvantages of Group Yoga Classes
Group classes cannot be personalized to the same degree as one-on-one sessions. In a group class, the teacher's attention is divided. The class format must conform to what's on the schedule rather than what you need as an individual. Additionally, group classes may not fit into your busy lifestyle.
Group classes may also come with inevitable social pressure. In group classes, students are likely to compare themselves to others, or feel motivated to "perform" rather than move intuitively and safely.
The Benefit of Private Yoga Classes at DRWY
At the DRWY studio, your teacher will work with you to create an atmosphere that is conducive to learning and exploration. The instructor will craft a practice that integrates mind, body and spirit. Your practice will fit your schedule, your current ability level, and your aspirations.
Each private yoga session comes with the following: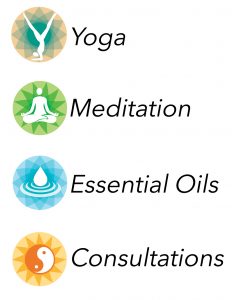 The studio at Deeply Rooted Wellness +Yoga in Covington, GA is perfect for one-on-one and partner sessions. This comfortable and relaxed environment offers ample natural light and vaulted ceilings. The studio is equipped with a variety of props to support different styles of yoga.
[register_form ids="12,13,14,15″]