Sometimes, we can all use a bit more energy. Packed schedules, poor sleep habits, and the S.A.D American diet are three main culprits of lethargy. It's important to address those issues to naturally boost your energy. The essential oil blends below can also add a bit of pep to your step! They are specially formulated to boost your energy levels without causing excessive agitation.
To create the blends, begin by adding equal parts of each oil to a diffuser of at least 200ml. Adjust the strength of your blend as desired! These blends can also be applied topically when diluted with a carrier oil just as fractionated coconut oil or sweet almond oil.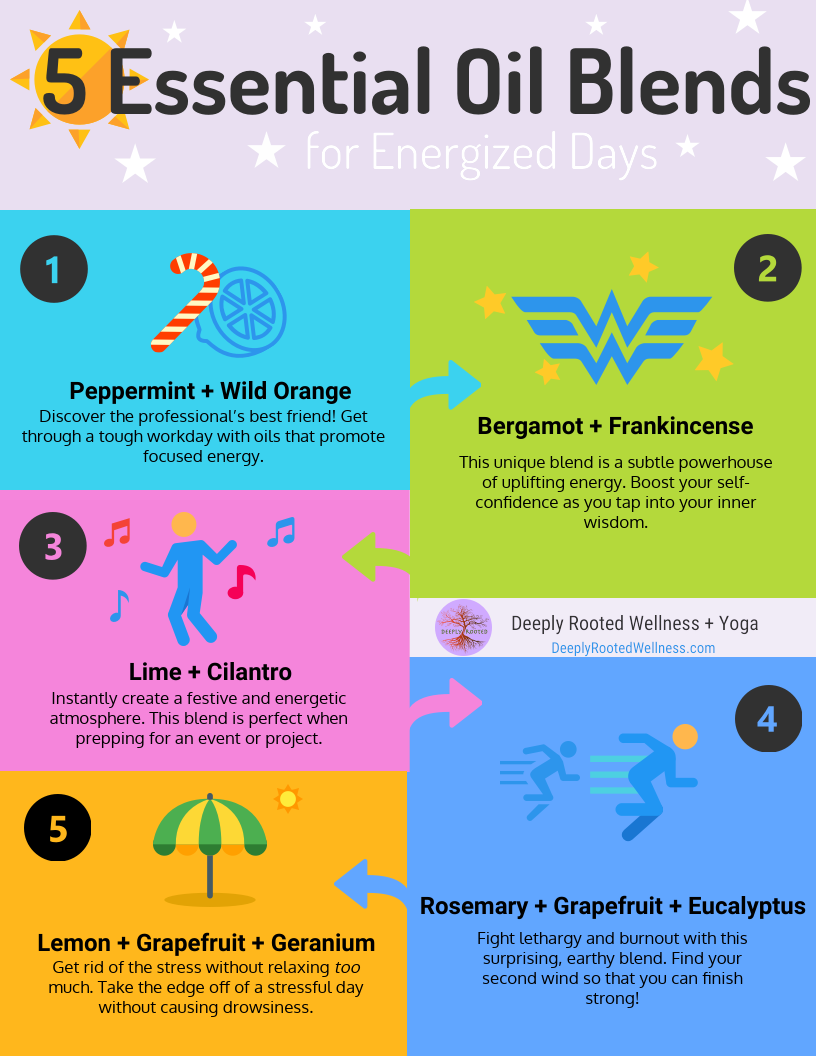 Order any of these essential oil blends for energy in a convenient 10ml roller bottle! Deeply Rooted Wellness + Yoga is proud to offer these blends as well as custom creations of your choice.
Note: minimize topical application of citrus oils when you will have prolonged exposure to sunlight.