Y'all, I felt duped. During pregnancy, I received so many "tips" to take care of myself and make time for my wellbeing after the baby was born. Once I started doing that, I met opposition. I'd show up to a yoga class and meet people who were appalled that I left my daughter with her father. I took a trip and was asked, "But how can you travel without your baby?!" It didn't matter that my daughter had loads of breastmilk and was in the adoring and capable hands of her father, my mother, my father, and my sister. Homegirl was fine.
I began to realize such questions and comments didn't come from a place of concern for my daughter. They came from the vast number of people who stop seeing mothers as humans who fill multiple roles–including Self, wife, sister and friend.  It felt like motherhood was a form of bond servitude rather than a responsibility to be carried out with grace, honor and compassion (for Self and the child).
Mothers cannot pour from an empty cup
I believe it's important for mothers to carve out time to nourish our brains, bodies and spirits. Explore nature. Take classes to learn something new or develop a skill. Spend time with friends. The interests and activities that keep us healthy and happy are important! Those things:
stimulate our brains and help us form new neural pathways
help us relieve stress, which fends off illness and weight gain
maintain bonds in other valuable relationship such as romantic partners and friends
keep our bodies operating in top shape
and so much more! Use the comments section to let me know the benefits of your self care!
When we are thriving, we are the best version of ourselves. It's easier to love ourselves. It's easier to show up for our families with joy. It's easier to love our lives. And we deserve to love our lives,  not just survive them.
I created THRIVE because mothers deserve to prioritize our wellbeing. From a place of abundance, we can pour into others. We can be even better partners and caregivers!
But can't you do all that with your baby?
There are lots of ways to include baby into daily activities that we love. I encourage moms to do so! Baby + Me yoga classes and baby harnesses for hikes are great ideas, for example. Sharing your passion with the baby is a cool way to bond.
I believe it's also important for mothers to have time to refresh and reset without the baby. This is especially important to introverts (who feel drained by the constant demands of other people) as well as women who are navigating depression and anxiety. If you feel like you need a break, you probably do! And once you have that break, you'll return to your responsibilities with a refreshed sense of purpose and energy. That's beneficial for everyone involved!
Helicopter parenting backfires
Having "a life" within motherhood also decreases the risk of dumping all of our hopes and dreams onto our kids.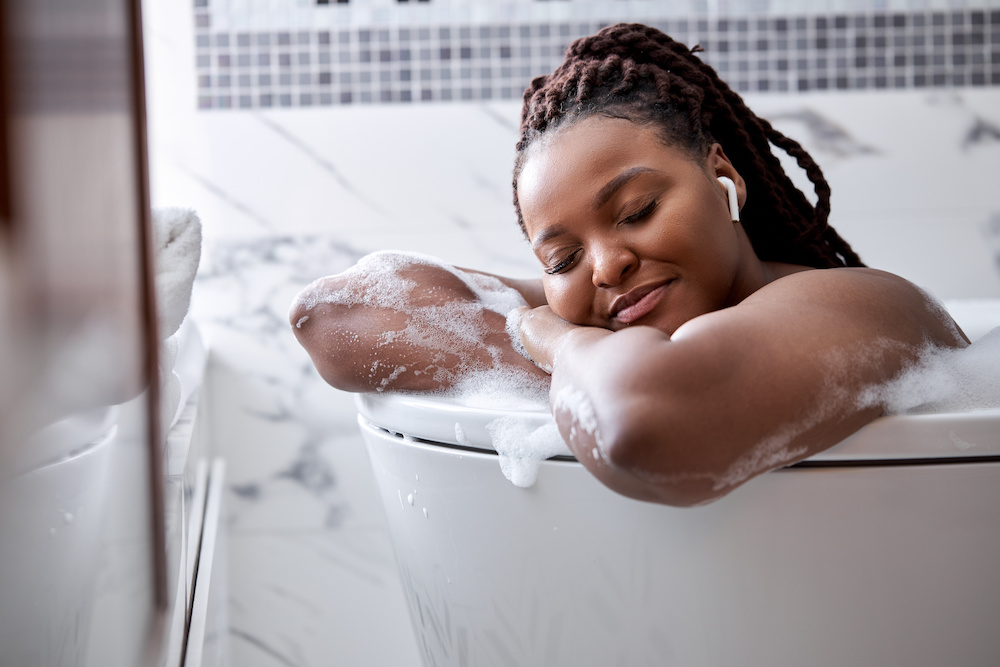 When a mom drops everything to focus all her being on motherhood, those deferred dreams and interests are bound to creep up elsewhere.
Rarely, it's a simmering sense of resentment towards the kid or the tasks associated with parenting.
More often, all those deferred dreams get piled onto the kid, which seems unfair to me. Momma, if you wanna dance, go dance, but don't force your kid to do it for you. Beating your high school PR, is that your goal or your kid's?
Are you offering your kid opportunities or living vicariously through them? It's important to keep our motives in check.
Maternal Wellness Challenge
Alright, momma. When was the last time that you were excited to wake up? Thrilled about an activity or event in the future? Motherhood is full of responsibilities that we carry we honor and grace. Can you also make space for excitement and joy? 
In the next 7 days, can you plan one thing for yourself that you can look forward to with excitement and joy? One thing. You deserve at least that.